740 Reviews
Address:

Crater Rim Drive, Volcano 96785, USA

Hours:

Daily 7:45am–5pm

Admission:

US$10 for vehicles or US$5 for individuals for a seven day pass
When you stand in front of spouting lava at Kilauea volcano, or marvel at steam as it rises from vents in Halemaumau Crater, it's easy to see that Hawaii Volcanoes National Park isn't just a national park, but also a place to get a front-row seat to the beauty of Earth's creation. Located on the Big Island of Hawaii, this park offers everything from lush rainforest to lava tubes and rolling black lava fields, where hot steam still rises from fissures and rifts that dot the rugged landscape.

The Basics
Hawaii Volcanoes National Park is made up of two different Hawaii volcanoes: Kilauea and Mauna Loa. While 13,000-foot Mauna Loa last erupted in 1984, Kilauea has been constantly erupting since 1983 and is known as one of the world's most active volcanoes. The park is often visited on circle island tours of the Hawaii that also include stops at sights such as Rainbow Falls and the Hamakua Coast. Hawaii Volcanoes can also be experienced on a coach bus tour or a Kilauea volcano bike tour, or even seen from above on a helicopter ride.
Stop in at the park's Jaggar Museum to learn about earthquakes, geology, and seismology; discover how lava still flows to the sea and occasionally covers roads; and hear the legend of Madame Pele, Hawaii's volcano goddess.
Things to Know Before You Go
Volcanic activity changes on a daily basis, so no two trips are the same. 

Volcano tours get you close to the action, visiting popular sites such as Halemaumau Crater, the Kilauea Iki crater, and Devastation Trail.

Bring a jacket for the brisk air at the 4,000-foot Kilauea summit, and pack a rain jacket for the lush environment around the Thurston Lava Tube.

Some guided hiking tours go through rugged terrain, which isn't recommended for wheelchairs or travelers with limited mobility.

It's important to hike the area around Kilauea safely; consider traveling with a professional tour guide.



How To Get to Hawaii Volcanoes National Park


Hawaii Volcanoes National Park is a 45-minute drive south of Hilo and a 2.5-hour drive from Kona. The most popular ways to experience the park are as part of a Hawaii volcano tour, or on a self-guided driving tour of Crater Rim Drive and Chain of Craters Road.

When To Get There
Because volcanic activity is tough to predict, it's almost impossible to plan your trip around lava flow. Weather at the park can range from 45°F (7°C) with rain and wind at the summit of Kilauea to 85°F (29°C) by the shoreline; visitors should travel with multiple layers that are suitable for all conditions.
Has Kilauea Volcano Caused Any Destruction?

Kilauea has destroyed nearly 200 structures over the course of its most recent eruption. The entire village of Kalapana was covered up by the molten lava, and over 500 acres of new land have been created since 1983. As you'll learn on guided tours, parts of the ground are still very brittle due to the surface being so young.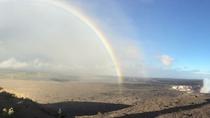 22 Reviews
Hike with an experienced volcano guide to not one, but THREE of the major craters of Mount Kilauea in Hawaii Volcanoes National park in one day! Truly an ... Read more
Location: Kailua-Kona, Hawaii
Duration: 11 hours 30 minutes (approx.)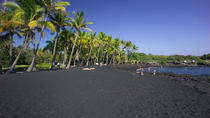 356 Reviews
This 10-11 hour nature tour offers an in-depth look at Hawaii's youngest and largest island. Explore the diverse landscape and natural wonders, including visit ... Read more
Location: Hawaii, Hawaii
Duration: 11 hours (approx.)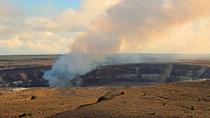 35 Reviews
Your arrival, into the middle of a lava field, might almost seem like a moon landing. Lava, now solidified, created the wave-like, rippled fields that spread ... Read more
Location: Kailua-Kona, Hawaii
Duration: 11 hours (approx.)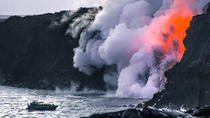 206 Reviews
Take a relaxing, scenic excursion around the Big Island of Hawaii where you'll experience the most historic, scenic and cultural highlights of Hawaii's ... Read more
Location: Kona, Hawaii
Duration: 11 hours 30 minutes (approx.)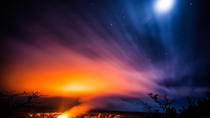 25 Reviews
The original evening volcano adventure and still the best! From lava tubes and waterfalls to the current eruption glow and activity this adventure has it ... Read more
Location: Hilo, Hawaii
Duration: 6 hours (approx.)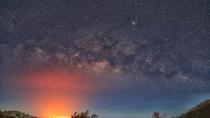 30 Reviews
See rare black sand beaches, walk through a lava tube, visit famous Kona Coffee Farm and the magnificent Volcanoes National Park, finish the adventure with ... Read more
Location: Kailua-Kona, Hawaii
Duration: 12 hours (approx.)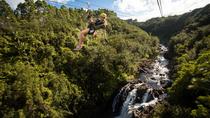 13 Reviews
Take your need for speed to new heights on this thrilling zipline and Volcano adventure. Includes lunch and BBQ Dinner at Volcano Winery.
Location: Hilo, Hawaii
Duration: 14 hours (approx.)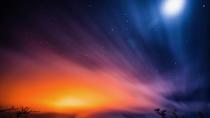 8 Reviews
The original evening volcano adventure and still the best! Travel south into Kona coffee country for the first stop at Puuhonua o Honaunau National Historic ... Read more
Location: Kailua-Kona, Hawaii
Duration: 10 hours (approx.)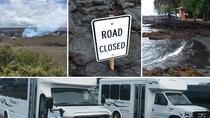 5 Reviews
Volcanoes Adventure Tour From Hilo. Takes you on an adventure to the 2016 lava flow which is one of the most recent lava activity. you will ... Read more
Location: Hilo, Hawaii
Duration: 8 hours (approx.)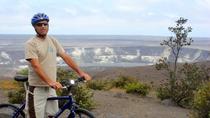 68 Reviews
Join a guided Kilauea Volcano bike tour in the Hawaii Volcano National Park. You'll explore Kilauea Volcano, from its summit to the sea, as you bike down this ... Read more
Location: Hilo, Hawaii
Duration: 4 - 5 hours