No reviews, be the first!
Address:

Lake View Road, Shymala Hills, Bhopal, Madhya Pradesh, India 462002, India
Bharat Bhawan Tours
This vast complex was opened in the early 1980s as an homage to India's thriving art scene. In addition to a well-curated gallery, Bharat Bhavan is home to an open-air theater, studio, auditorium, library, music hall and a handful of other spaces to celebrate visual and performing arts. Travelers who make their way to this destination will find plenty of modern and tribal art, as well as a movie house for classic films and a center for Indian poetry. Bharat Bhavan attracts artists in residence from across the country, as well as tourists seeking a deeper understanding of the diversity, color and culture that's present in India's dynamic art scene.
Practical Info
Bharat Bhavan faces the Upper Lake and is located on Lake View Road in the Shymala Hills of Bhopal.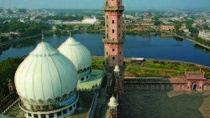 Join us for the full-day city tour of the enchanting city of Bhopal! Bhopal, also known as the "Lakeside City", is a fairyland half hidden among seven ... Read more
Location: Bhopal, India
Duration: 6 hours (approx.)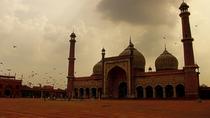 Bhopal is the capital of the Indian state of Madhya Pradesh .You will see State Museum ,Tribal Museum,Museum of Man,Bharat Bhawan,Taj Ul Masjid,Moti ... Read more
Location: Bhopal, India
Duration: 8 hours (approx.)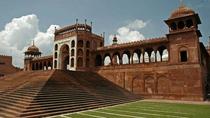 Enjoy visiting a fairyland half hidden among seven high hills, nestling in rich foliage. Bhopal is also known as the "Lakeside City". On this private ... Read more
Location: Bhopal, India
Duration: 8 hours (approx.)