There was a thriving Jewish community in Berlin from the 17th century onwards, and by the 1920s it was the largest in Germany, numbering around 200,000 souls. Tragically all this came to an end with the advent of Hitler's deranged version of fascism in the 1930s, and by the end of World War II, little remained of the city's Jewish district and some six million European Jews had been killed in the gas chambers of extermination camps such as Auschwitz, Treblinka and Chełmno. 
A choice of expert-led walking tours of Berlin's Jewish heritage highlight the persecution of the Jews in the city between 1933 and 1945 as well as the tragedy of the Holocaust; routes take in the Old Cemetery on Grosse Hamburger Strasse, which was destroyed during WWII but reopened in 2008; and the Otto Weidt Museum, formerly a workshop where the German answer to Oskar Schindler employed Jews during the Third Reich to prevent them being deported to the concentration camps.  
Other points of interest include the maze of courtyards at the refurbished Hackesche Höfe, which housed working-class Jews before WWII, the detention center where prisoners were held pre-deportation, and many of the monuments scattered around Berlin's streets in memory of the Holocaust. All walking tours of the city's Jewish heritage encompass the Moorish-style New Synagogue, destroyed in WWII by Allied bombing but rebuilt as a through-provoking memorial to Jewish life in Berlin. 
It's also possible to explore the Jewish ghetto by bike as part of a family-friendly cycling tour of Berlin's WWII sights, including air-raid shelters, Nazi bunkers and monuments to Berlin's resistance movement.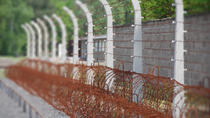 707 Reviews
Head north of Berlin for a tour into the past at Sachsenhausen Concentration Camp, one of the main concentration camps in Nazi Germany. While you explore the ... Read more
Location: Berlin, Germany
Duration: 6 hours (approx.)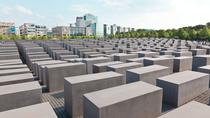 25 Reviews
Chart the twisting fortunes of Berlin's Jews through the ages on this 4-hour walking tour. With a knowledgeable guide, explore the Jewish quarter to learn ... Read more
Location: Berlin, Germany
Duration: 4 hours (approx.)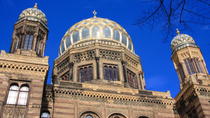 2 Reviews
Trace the story of Berlin's Jewish community on this private 4-hour walking tour. Accompanied by your own guide, head for Berlin's Jewish quarter to discover ... Read more
Location: Berlin, Germany
Duration: 4 hours (approx.)
4 Reviews
Join this 4-hour walking tour of hidden Berlin and see why Claudia Schiffer said 'Berlin is like being abroad in Germany' on this revealing Berlin tour which ... Read more
Location: Berlin, Germany
Duration: 4 hours (approx.)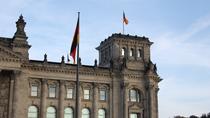 1 Review
Explore the Berlin city with this half-day private walking tour. The tour gives you a great overview of all main sights in the city center including: ... Read more
Location: Berlin, Germany
Duration: 4 hours (approx.)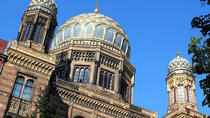 2 Reviews
Your focus for this 3-hour history tour will be the main sites of Berlin's 19th and 20th century Jewish history and the districts of Spandauer Vorstadt and ... Read more
Location: Berlin, Germany
Duration: 3 hours (approx.)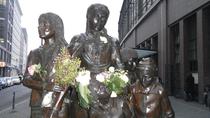 1 Review
Take a 3-hour walking tour in Berlin and see the major Jewish sites of Berlin, such as the new synagogue, Scheunenviertel und Hackesche Höfe, Jewish ... Read more
Location: Berlin, Germany
Duration: 3 hours (approx.)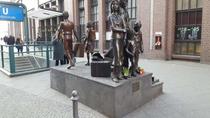 1 Review
Learn and explore the rich Jewish history of Berlin through its monuments, memorials and sights. Visit parts of the city where Jewish life used to blossom and ... Read more
Location: Berlin, Germany
Duration: 3 hours (approx.)
A charming part of the city with plenty of art galleries, courts and History. The Jewish Community has been an important part since the origin of ... Read more
Location: Berlin, Germany
Duration: 2 hours 30 minutes (approx.)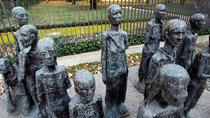 This private guided 3-hour history tour will be covering the main sites of Berlin's 19th and 20th century Jewish history and the districts of Spandauer ... Read more
Location: Berlin, Germany
Duration: 3 hours (approx.)