1094 Reviews
Address:

Straße der Nationen 22, Berlin, Germany 16515

Hours:

Daily 8:30am-6pm (until 4:30pm Oct 15-March 14)
Sachsenhausen Concentration Camp Tours
Located just north of Berlin, Sachsenhausen Concentration Camp was one of the most notorious death camps of the Nazi regime. The site was built in the summer of 1936 by prisoners from the Emsland camps and was used to train SS Officers who went on to command other camps. In January 1945, there were more than 65,000 prisoners here, 13,000 of which were women. A total of 105,000 Jews died here before Sachsenhausen-Oranienburg was liberated by the Allies on April 22, 1945. The Soviets then used the space as a prison camp until 1950.

Today Sachsenhausen is a museum and memorial site with a library, archive and open-air exhibition. There are a dozen exhibitions throughout the site, including in the barracks, prison, kitchen and commandant's offices.
Practical Info
Sachsenhausen is located in Oranienburg about an hour by train from central Berlin. The library and archive are open Tuesday to Friday, while the open-air exhibition and memorial are open every day. Entry is free, while guided tours are also available for 15 euro.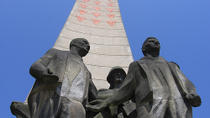 369 Reviews
Tour Sachsenhausen, one of the first concentration camps established by the Third Reich, on a full-day trip from Berlin. An expert historian guide provides ... Read more
Location: Berlin, Germany
Duration: 6 hours (approx.)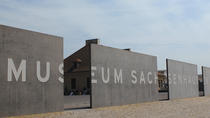 8 Reviews
Visit the Sachsenhausen-Oranienburg concentration camp, situated just one hour outside of Germany's capital. Over 200,000 prisoners passed through its gates ... Read more
Location: Berlin, Germany
Duration: 5 hours (approx.)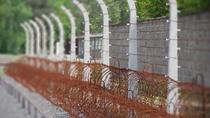 7 Reviews
Experience a comprehensive visit of the former Sachsenhausen Concentration Camp, just north of Berlin, on this 2-hour private tour. Together with a personal ... Read more
Location: Berlin, Germany
Duration: 4 hours (approx.)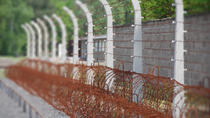 702 Reviews
Head north of Berlin for a tour into the past at Sachsenhausen Concentration Camp, one of the main concentration camps in Nazi Germany. While you explore the ... Read more
Location: Berlin, Germany
Duration: 6 hours (approx.)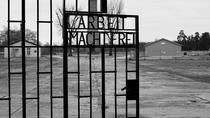 4 Reviews
During this private tour from Berlin, visit one of the first concentration camps established by Nazi Germany — Sachsenhausen. Learn about the events that led ... Read more
Location: Berlin, Germany
Duration: 6 hours (approx.)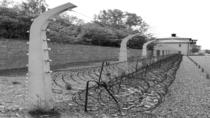 13 Reviews
Visit the Sachsenhausen Concentration Camp on this private tour from Berlin. With a private guide who will answer your questions and tailor the tour to your ... Read more
Location: Berlin, Germany
Duration: 6 hours (approx.)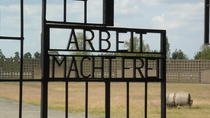 22 Reviews
Visit the memorial just outside of Berlin that was the model Nazi concentration camp. Our small groups make for a very personalized and powerful tour of the ... Read more
Location: Berlin, Germany
Duration: 6 hours (approx.)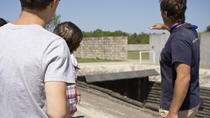 1 Review
While you're in port in Warnemuende, explore the German capital and delve into the country's World War II history on this private 12-hour Sachsenhausen ... Read more
Location: Berlin, Germany
Duration: 12 hours (approx.)