Berlin Underground Tours
For a fascinating look into Germany's World War II history, travelers to Berlin can tour an elaborate set of multi-purpose underground structures built to host what is essentially an underground world known as Berlin Underground (Berliner Unterwelten).
With more than 40 percent of Berlin's structures actually confined to the underground, it's no wonder that this is such a popular experience. Tours of the underground have been run since the late 1990s, with one covering life in Berlin during World War II and another exploring the inside of a flak tower and one of the largest bunkers in the city. A third tour follows the Cold War through the underground, taking in subway stations, parking garages and storage facilities that were once civil defense shelters to be used in case of nuclear war. Yet another takes visitors into the escape tunnels used by those trying to flee East Berlin.
Behind every door possibly lies a labyrinth of bunkers and tunnels. Many of the rooms are reinforced with steel and bolted doors that slam behind visitors as they discover each area. Spooky in their own right, the dark rooms have largely remained untouched since they were first built, with many areas decorated and hallways lit by fluorescent green signs meant to guide inhabitants from one place to another.
Practical Info
Most guided tours of the Berlin Underground take place near the Gesundbrunnen subway station in northern Berlin. Exit in the direction of Humboldthain Park. Tours typically last about 90 minutes, with varying schedules and availability.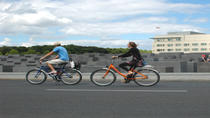 36 Reviews
How could the Germans allow Hitler's rise to power? Who, if anyone, stood in his way? What was known of the extent of the Holocaust, and what was done against ... Read more
Location: Berlin, Germany
Duration: 4 hours (approx.)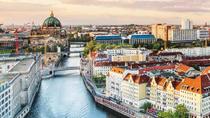 1 Review
Make the most of your stay in the German capital with the Welcome to Berlin Package and its 3 included attractions. In the "Story of Berlin" Museum ... Read more
Location: Berlin, Germany
Duration: Varies