Great Wall at Juyongguan Tours
While the Juyongguan segment of the Great Wall of China is the closest of the open Great Wall sections to Beijing, located just 37 miles (59 km) to the northwest, it's actually not the most visited. Like the more popular Badaling, some parts of Juyongguan have been restored to their original condition, but the steps here are still steep and often uneven. Those who make the tough climb up are rewarded with stellar views of the wall winding along the hilltops and—perhaps more importantly—sparser crowds.
The Great Wall at Juyongguan also features some interesting architectural elements beyond the wall itself. Most notable is the Cloud Platform (Yun Tai), a squat white marble tower built in 1342 as a base for three stupas (and later a temple) that were subsequently destroyed. Visitors can still see carvings and inscriptions inside the platform's tunnel.
Due to its close proximity to Beijing, the Great Wall at Juyongguan can be visited on a half-day tour or be combined with a stop at the nearby Ming Tombs. Travelers wanting a more in-depth Great Wall experience can spend a day hopping from Juyongguan to Badaling and Mutianyu to get an overview of the different segments and their characteristics.
Practical Info
From the main entrance, stairs lead to both the eastern and western sides of the wall. The stairs to the east are less steep than those to the west, making them a better choice for kids or those with physical limitations.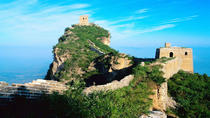 11 Reviews
See the best of China's ancient civilization on this private full-day trip from Beijing to the Great Wall of China and the Ming Tombs. At the Great Wall, ... Read more
Location: Beijing, China
Duration: 8 hours (approx.)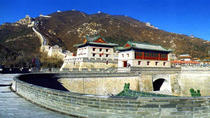 7 Reviews
When you're in Beijing, you can't miss the Great Wall of China! A private tour is the best way to see this famous Chinese attraction. Spend a half-day climbing ... Read more
Location: Beijing, China
Duration: 4 hours (approx.)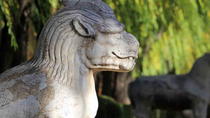 3 Reviews
Visit the Juyongguan section of the Great Wall, 37 miles (60 km) northwest of downtown Beijing. Visit to the Sacred Way leading to the Ming Tombs and Dingling ... Read more
Location: Beijing, China
Duration: 8 hours (approx.)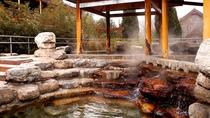 1 Review
Enjoy an outdoor hot spring in Jiuhua Villa, the largest hot spring resort in Changping district of Beijing, which is used to belong to the Emperor. Moreover, ... Read more
Location: Beijing, China
Duration: 10 hours (approx.)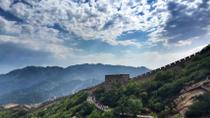 Come with us and revel at one of the less visited and more authentic parts of the Great Wall: Juyongguan. After that, learn more about the Ming Dynasty and ... Read more
Location: Beijing, China
Duration: 8 hours (approx.)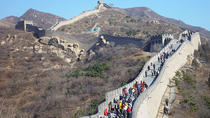 It is a Great Wall day! This private tour is a big hit for those who are eager to explore different sections of the majestic Great Wall within limited time. In ... Read more
Location: Beijing, China
Duration: 10 hours (approx.)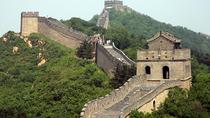 You will be seeing 2 of the top highlights in Beijing. Your English speaking guide will help you explore the Juyongguan Great Wall and the Forbidden City. Both ... Read more
Location: Beijing, China
Duration: 9 hours (approx.)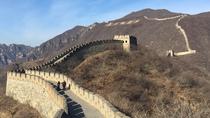 The wonderful Juyongguan part of Great Wall of China was first built around 700 years ago during the Ming dynasty. The construction of the Great Wall was built ... Read more
Location: Beijing, China
Duration: 9 hours (approx.)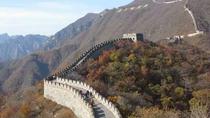 Among many historical ruins of the Great Wall in Beijing, the famous Great Wall sections include the Badaling, Juyongguan, Mutianyu, Huanghuacheng, Jiankou, ... Read more
Location: Beijing, China
Duration: 9 hours (approx.)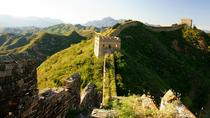 Enjoy your private day trip at the famous Mutianyu Great Wall section with your an good English speaking driver. Enjoy the Peking dumplings  lunch at Great ... Read more
Location: Beijing, China
Duration: 9 hours (approx.)