Beijing Hutongs Tours
Beijing's hutongs are a glimpse - fast disappearing - of what the city used to look like before the skyscrapers started munching the skyline. A hutong is a narrow alleyway formed by joining together courtyard residences. When you hear people speak of 'the hutongs', they will often be referring to the neighborhoods formed by these alleys.
Development has destroyed many of these traditional neighborhoods, but some have been preserved, most notably those around the Bell Tower and the Drum Tower. These hutongs, close to the Forbidden City, are the spacious and orderly kind that would have belonged to aristocrats and top-ranking officials.
Beijing's poorer hutongs are far more haphazard and cramped, but are still an important part of the city's history. Each hutong has its own name - sometimes many layers of names - and its own set of stories.
Practical Info
Most of the oldest and most beautiful hutongs, those visited on the majority of tours, are clustered around the Forbidden City. This is because the hierarchy of the Imperial Court was concentrically arranged, with the most important officials living close to its gates and the residences of the less important officials radiating outwards from it.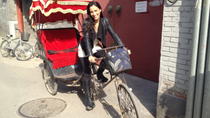 59 Reviews
Take a historical tour of Beijing's narrow streets, known as hutongs, on a traditional rickshaw (a type of tricycle designed to carry passengers in addition ... Read more
Location: Beijing, China
Duration: 3 hours (approx.)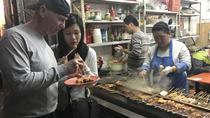 19 Reviews
An authentic culinary tour through Dong Si Area, lesser tourist visited hutongs. Visit Dong Si area where you will be immersed into the real ... Read more
Location: Beijing, China
Duration: 4 hours (approx.)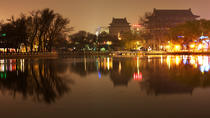 33 Reviews
Watch as Beijing's winding 'hutongs' (alleys), glimmering waterways and recreational parks come alive at night on this 3-hour walking tour. Follow your ... Read more
Location: Beijing, China
Duration: 3 hours (approx.)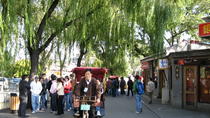 1 Review
This amazing classic city tour of Beijing that includes both visiting the most popular attractions and also some small historic alleys. You will start your day ... Read more
Location: Beijing, China
Duration: 8 hours (approx.)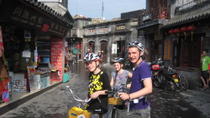 3 Reviews
The hutongs means the ancient alleys or lanes typical in Beijing. As the city develops, its traditional hutongs are disappearing quickly. Hutongs wind ... Read more
Location: Beijing, China
Duration: 3 hours (approx.)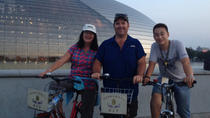 18 Reviews
See the beautiful city of Beijing light up at night on this private bike tour of the Chinese capital. Your expert guide will lead you through the winding ... Read more
Location: Beijing, China
Duration: 3 hours (approx.)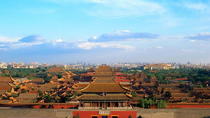 2 Reviews
Although Beijing has modernized along with the rest of the country there are still a lot of historical charms remaining. This is a full day tour with an ... Read more
Location: Beijing, China
Duration: 8 hours (approx.)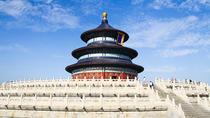 Visit the UNESCO Listed Temple of Heaven, Watch local people at leisure in the adjacent park, learn TaiChi with a master, tour Beijing Hutongs by rickshaw, ... Read more
Location: Beijing, China
Duration: 8 hours (approx.)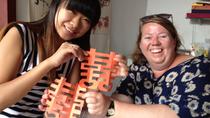 3 Reviews
Learn a traditional Taichi lesson with you Taichi teacher in the morning, take a rickshaw riding through the old hutong alleys, walk in the locals home for a ... Read more
Location: Beijing, China
Duration: 5 hours (approx.)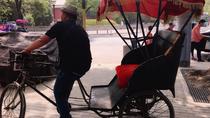 14 Reviews
Experience the authentic lifestyle of a Beijing local on this private tour. Interact closely with locals and ride a rickshaw through Old Beijing's 'hutong' ... Read more
Location: Beijing, China
Duration: 5 hours (approx.)