Nahuel Huapi National Park Tours
Nahuel Huapi National Park, which surrounds the lake of the same name, and within which San Carlos de Bariloche is located, is an expansive park of nearly 1.8 million acres, and Argentina's oldest national park.

The park actually contains another park, Parque nacional Los Arrayanes, which is where the much-visited Quetrihué peninsula is. This peninsula is home to a large tract of 300-650 year old red-to-light-brown-barked Arrayan trees.

The larger park covers a large range of altitude, from 700 to 3400 meters, and contains four distinct ecosystems, from high Andean peaks (above 1600 meters), including the imposing Cerro Tronador, Andean forests, Valdivian rainforests and (mostly treeless) windblown Patagonian steppe.

With four different ecosystems, there is a great variety of different types of vegetation, including several types of Patagonian beech. Small mammals, from the monito del monte (a lemur-faced marsupial, whose name means "little mountain monkey"), foxes and two tiny species of deer are seen near the arrayanes, while slim-necked guanacos (relatives to the llama) graze on the steppe. Five hundred kilometers (300 miles) of trails crisscross the park, which range from the easy 3-hour hike to the Castaño Overo Valley to multi-day hikes, from different access points within the park
Practical Info:
The park is visited from San Carlos de Bariloche or Villa La Angostura, with easy car access and tours available from both of these locales. Public busses circulate on a sparse schedule in the summer to some of the trailheads. The park is also part of the Seven Lakes/Siete Lagos circuit, which goes from Villa La Angostura to San Martín de Los Andes. The park is most visited in summer (January and February) for hiking, and winter (June through September) for skiing.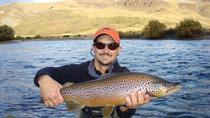 The finest fly fishing guide service & expedition trips in Bariloche. You will find a unique Fly Fishing Bariloche adventures in the "wilds" of Patagonia. ... Read more
Location: San Carlos de Bariloche, Argentina
Duration: Flexible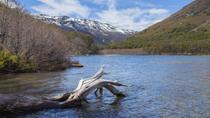 13 Reviews
Be awed by the thunderous sound of calving glaciers at Cerro Tronador (Tronador Hill), the highest mountain in the Andean Lake District, located in the heart ... Read more
Location: Bariloche, Argentina
Duration: 8 hours (approx.)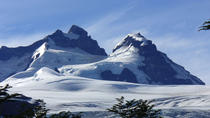 Visit spectacular Nahuel Huapi National Park where you will see such wonders such as Tronador, the highest mountain in the region, and the Black Glacier.
Location: Bariloche, Argentina
Duration: 9 hours (approx.)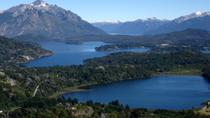 8 Reviews
Enjoy a sightseeing cruise on spectacular Nahuel Huapi Lake and visit two unique forest habitats on this day trip from Bariloche. Ride a catamaran to ... Read more
Location: Bariloche, Argentina
Duration: 7 hours (approx.)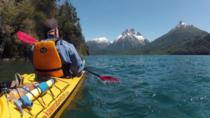 Experience Patagonia's natural beauty by both land and water during this trekking and kayaking tour on Mascardi Lake. With an experienced guide, you'll spend a ... Read more
Location: Bariloche, Argentina
Duration: 7 hours (approx.)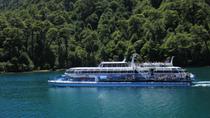 5 Reviews
Take a scenic boat cruise on Nahauel Huapi Lake to Puerto Blest, where you can explore the unique natural landscape on foot and visit Los Cantaros Waterfall. A ... Read more
Location: Bariloche, Argentina
Duration: 9 hours (approx.)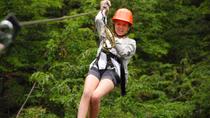 Fly through the treetops on this half-day zipline tour in Cerro Lopez, Bariloche's most popular alpine mountain. After a thrilling ride in a 4WD vehicle to the ... Read more
Location: Bariloche, Argentina
Duration: 4 hours (approx.)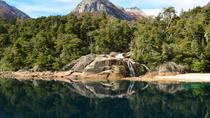 1 Review
Discover the natural wonders of Argentina's Lake District on this full-day tour from Bariloche. Enjoy a scenic cruise around Nahuel Huapi Lake, take a short ... Read more
Location: San Carlos de Bariloche, Argentina
Duration: 8 hours (approx.)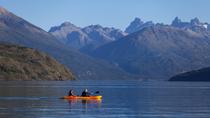 2 Reviews
Immerse in Patagonia's natural beauty from one of its many lakes during this half-day kayaking tour, suitable for beginners or those with more skill. With an ... Read more
Location: Bariloche, Argentina
Duration: 5 hours (approx.)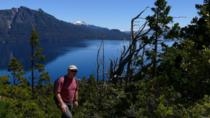 If you want to get out and experience Bariloche's beautiful outdoors but aren't into climbing mountains all day long, this gentle trekking tour on Llao Llao ... Read more
Location: Bariloche, Argentina
Duration: 3 hours (approx.)