No reviews, be the first!
Address:

300 Scenic Dr, Oratia, New Zealand

Hours:

Daylight savings (Summer): 5am-9pm; Non daylight savings (Winter): 5am-6pm.
Arataki Visitor Center Tours
Sandwiched between the city of Auckland and the westward-facing beaches, the Waitakere Ranges are forested hills which separate the beach from the city. These hills provide a forested escape from the urban bustle of Auckland, and the best place to begin such a journey is at the popular Arataki Visitor Center.

Located 30 minutes west of downtown Auckland, the Arataki Visitor Center is the official gateway to the surrounding Waitakere Ranges. Not only does this informative stop offer views looking east towards Auckland, but there are numerous bushwalks which depart from the center and explore the surrounding forest. Stare in wonder at towering kauri trees which explode from Earth towards sky, and soak in the simplicity of getting back to nature despite being so close to Auckland.

Inside the center itself, visitors can peruse the informative placards to learn about the region's history, and various displays also discuss the park's unique flora and fauna. This is also the stop to get the latest trail info as well as inquire about backcountry camping. From here, it's only a short drive to the wonders of the park from waterfalls and trails to the fog-lined coast.

The center itself is set conveniently on the side of aptly-named Scenic Drive, and the Arataki Visitor Center is a must-stop destination for anyone exploring Waitakere.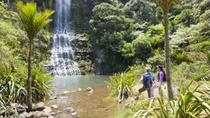 4 Reviews
Veer off the tourist trail to experience Auckland's west coast on a full-day trip to the Waitakere Ranges. Only 40 minutes from the city, you can amble through ... Read more
Location: Auckland, New Zealand
Duration: 8 hours (approx.)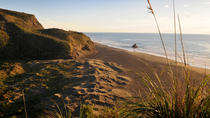 28 Reviews
Explore Auckland's West Coast with a one day Auckland tour designed for photographers and nature lovers. Only 40 minutes from Auckland CBD lies another world ... Read more
Location: Auckland, New Zealand
Duration: 8 hours (approx.)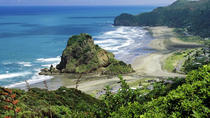 22 Reviews
Just 30-mins from the hustle and bustle of Auckland's CBD lies the undiscovered West Coast. Rugged cliffs plunge into crashing surf, black sand beaches ... Read more
Location: Auckland, New Zealand
Duration: 6 hours (approx.)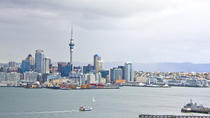 50 Reviews
Experience the best sights of Auckland City in the morning combined with an afternoon wilderness experience.
Location: Auckland, New Zealand
Duration: 8 hours 30 minutes (approx.)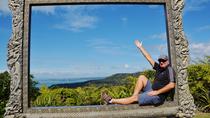 10 Reviews
Small Group with a real local tour guide get to know what it is like to be a real local with a fun Day Tour walk to see a beautiful waterfall through the rain ... Read more
Location: Auckland, New Zealand
Duration: 7 hours (approx.)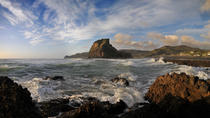 13 Reviews
Escape the city and discover the best of New Zealand's western coastline on this half-day tour including lunch from Auckland. Spin along New Zealand's rugged ... Read more
Location: Auckland, New Zealand
Duration: 5 hours (approx.)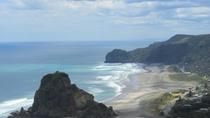 Explore hidden treasures and top attractions on the North Island on this 5-hour tour of the West from Auckland. Visit the Arataki Visitors Centre, Piha Beach ... Read more
Location: Auckland, New Zealand
Duration: 5 hours (approx.)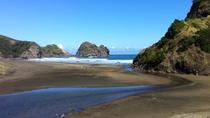 9 Reviews
Discover the famous wineries and top natural attractions of New Zealand's North Island on this 7.5-hour Piha and Karekare rainforest tour from Auckland. Travel ... Read more
Location: Auckland, New Zealand
Duration: 7 hours 30 minutes (approx.)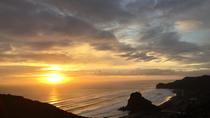 Enjoy this private tour for you and your family or friends. Enjoy this Piha and Waitakere day trip. Just 30-mins from the hustle and bustle of Auckland's CBD ... Read more
Location: Auckland, New Zealand
Duration: Flexible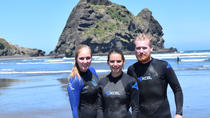 1 Review
Combine the Piha and Waitakere Eco-Tour with a fun surf lesson at the most iconic surf destination in New Zealand, for an ultimate day trip to the West Coast, ... Read more
Location: Auckland, New Zealand
Duration: 7 hours (approx.)