Philae Temple Tours
The Philae Temple, dedicated to the goddess Isis, was once set on a holy island in the Nile River, the site of many pilgrimages. Although projects to dam the Nile once threatened the existence of both the island and the temple, UNESCO worked to rescue and preserve the ancient monument, damming the island itself with a high surrounding wall until the Philae Temple could be moved in sections to a new location: the higher, nearby Agilka Island.
Visit the temple to learn about the temple's history, as well as Isis, who was a very important goddess in ancient times. She was known as the Mother of God, giver of life, and protector and healer of kings.
Practical Info
Many of the organized tours to the Aswan High Dam also visit Philae Temple. Alternately you can take a taxi to the ferry dock 4 miles south of Aswan and catch the river boat over to the island.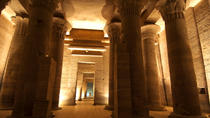 8 Reviews
A visit to Philae Temple at night to attend the Sound and Light Show is a magical experience. The floodlit buildings are silhouetted against the volcanic ... Read more
Location: Aswan, Egypt
Duration: 90 minutes (approx.)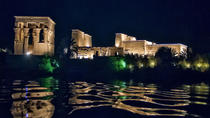 2 Reviews
In the evening, enjoy 2 hours tour watching Sound and Light Show at Philae temple. This interesting show narrates the legends of Goddess Isis and God Osiris in ... Read more
Location: Aswan, Egypt
Duration: 2 hours (approx.)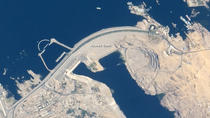 In the heart of Nubia, tranquil, riverside Aswan is one of Egypt's most beautiful cities. This Aswan day tour covers highlights of the city both ancient and ... Read more
Location: Aswan, Egypt
Duration: Flexible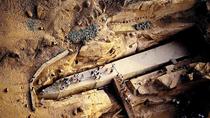 This day tour is a private journey from Marsa Alam to Aswan visiting a collection of the best archaeological sites in Aswan.
Location: Marsa Alam, Egypt
Duration: 12 hours (approx.)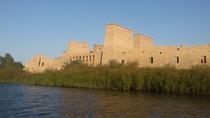 Enjoy full Day Tour to Aswan from Luxor by Road in accompany of an Egyptologist tour guide, follow the Nile River and passing through farmland and traditional ... Read more
Location: Luxor, Egypt
Duration: 13 to 15 hrs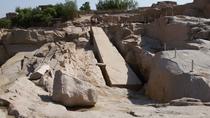 Enjoy a full day Aswan sightseeing tour from Luxor by road accompanied by an expert local tour guide. Drive for about 4 hours along the Nile valley from Luxor ... Read more
Location: Luxor, Egypt
Duration: 1 day (approx.)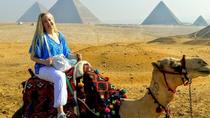 2 Reviews
Immerse yourself in the world of ancient Egypt on this private or small-group  8-night tour from Cairo. Stay in 5-star hotels, cruise from Luxor to Aswan on a ... Read more
Location: Cairo, Egypt
Duration: 9 days (approx.)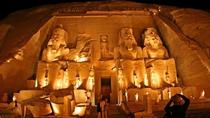 See the sound and light show at Philae Temple hassle-free with a pre-booked tour that includes private, round-trip transport from your Aswan accommodations, ... Read more
Location: Aswan, Egypt
Duration: Flexible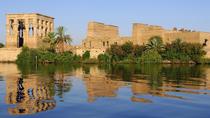 Enjoy a day tour to the amazing High Dam, this engineering masterpiece was built to protect Egypt from annual floods from the River Nile. Then proceed on to ... Read more
Location: Luxor, Egypt
Duration: 1 day (approx.)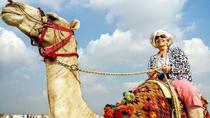 Your 11-night private tour from Cairo includes the Egyptian Museum and Khan el-Khalili market in Cairo, the three great Pyramids, the Sphinx and Dahshur in ... Read more
Location: Cairo, Egypt
Duration: 12 days (approx.)