Only Show: Craft Classes | Dance Lessons | Glassblowing Classes | Martial Arts Classes | Painting Classes | Pottery Classes | Surfing Lessons | Yoga Classes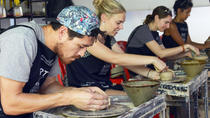 13 Reviews
Learn the ins and outs of Cambodian pottery during a ceramics workshop in Siem Reap. Led by an expert local artist, your 2-hour class covers the history of ...
Location: Siem Reap, Cambodia
Duration: 2 hours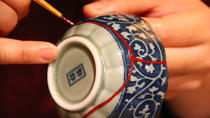 6 Reviews
Learn Kintsugi, the Japanese art of repairing broken pottery with lacquer mixed with gold, during this 60-minute lesson.  Use this technique to repair pottery ...
Location: Tokyo, Japan
Duration: 60 minutes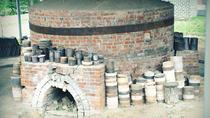 3 Reviews
Discover the world of Korean pottery on this half-day tour of Icheon Ceramics Village from Seoul. At Icheon, which dates back to the Joseon Dynasty ...
Location: Seoul, South Korea
Duration: 5.5 hours (approx.)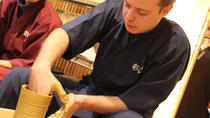 1 Review
Go home with a unique souvenir thanks to this 60-minute pottery session in Tokyo's tree-lined Omotessando neighborhood. Wear a 'samue,' traditional clothes of ...
Location: Tokyo, Japan
Duration: 60 minutes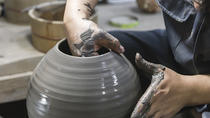 Bizen ware, or "Bizen-yaki," is one of the most famous Japanese traditional potteries. For this lesson, you will have the choice of either using an ...
Location: Okayama, Japan
Duration: 2 hours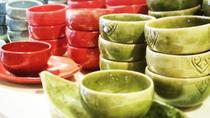 Experience Cambodian arts, have fun learning to creating with the locals, and take home the Angkorian traditional bowl you made by you. Tour includes hotel ...
Location: Krong Siem Reap, Cambodia
Duration: 90 minutes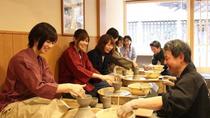 Try pottery! Why not come in contact with Kyoto's tradition? This is the most popular plan where you can make your original work (cup or bowl) using an ...
Location: Kyoto, Japan
Duration: 40 minutes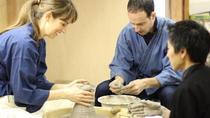 Make your own and only cup in the whole world! Besides going to Kiyomizu in Kyoto, why not also come in contact with other traditional culture of Kyoto? ...
Location: Kyoto, Japan
Duration: 30 minutes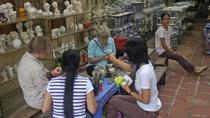 Bat Trang pottery village has produced high quality ceramics for a thousand years. Enjoy a drive into the countryside, traveling along the Red River, and see ...
Location: Hanoi, Vietnam
Duration: 5 hours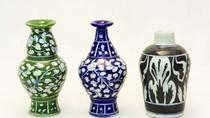 One of the traditional handicrafts of Jaipur is the Blue Pottery. The art has a long history dating back to Persia. The blue pottery of Jaipur has ...
Location: Jaipur, India
Duration: 2 to 3 hrs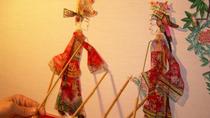 Explore and compare Small and Big Wild Goose Pagodas, learn the history and culture of Xi'an at Xian Museum, enjoy a fascinating ancient local shadow puppet ...
Location: Xi'an, China
Duration: 8 hours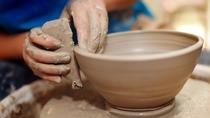 1 Review
Feel the experience of creation as you learn the art of pottery by clay. Here your chance to try hand at the pottery wheel. Also from using the wheel and hand ...
Location: Chennai, India
Duration: 3 hours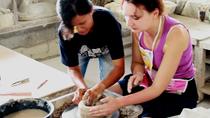 Discover a new way to appreciate one of the many arts and crafts of the Balinese culture by being a part of the creation process. Afterwards, take in the ...
Location: Denpasar, Indonesia
Duration: 6 hours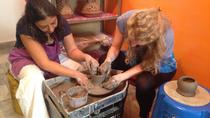 Take a break from all the attractions and the hustle and bustle of the city and take this 1.5-hour wheel pottery workshop for a relaxing way to spend your ...
Location: Jaipur, India
Duration: 2 hours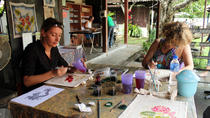 Try your hand at batik art during this green bag workshop in Kuala Lumpur. Draw your own design on a eco-friendly calico bag, and learn batik techniques such ...
Location: Kuala Lumpur, Malaysia
Duration: 90 minutes