5 Reasons to Go to Asia Right Now
By Viator, March 2018
Asia has plenty to offer travelers year-round, but now's the time to book a trip thanks to a host of exciting events, including the 2018 Winter Olympic Games in Pyeongchang, South Korea. Here are five reasons to head to Asia in early 2018.
Support Your Team at the Winter Olympics in South Korea
The XXIII Olympic Winter Games kick off in South Korea in February, affording travelers a unique opportunity to cheer on their own national team while watching some of the world's best athletes make history.
Celebrate Lunar New Year Across the Continent
Eat longevity noodles and mooncakes in China, observe a day of silence in Bali, get in a water fight in Thailand, watch a lion dance in Hong Kong, or see the colorful floral decorations in Vietnam. Each country in Asia celebrates the New Year a bit differently—each its own rewarding experience.
Get Colorful at Holi Festival in India
Celebrating the victory of good over evil and the destruction of the demoness Holika, the Indian festival of Holi (also known as the Festival of Colors) sees people take to the streets across the country (and the world) to paint each other with colorful powders and dance to the sounds of dholak drums.
See the Cherry Blossoms in Japan
As winter turns to spring, Japan's iconic sakura (cherry blossoms) put on a colorful spectacle across the country. Come take part in the national pastime of picnicking in a park beneath a canopy of blossoms, a tradition known as hanami.
Make a Wish at Taiwan's Sky Lantern Festival
Each spring, almost 200,000 floating lanterns transform the night sky over Pingxi as residents of the old-world village send prayers to their heavenly ancestors. Visit rural Pingxi on a day trip from Taipei to make your own sky lantern and watch as the dark sky lights up with wishes and hopes for the coming year.
4169 Reviews
Discover some of Japan's most famous highlights on a full-day guided tour from Tokyo. Travel to Mt Fuji's bustling 5th Station and learn about the revered ... Read more
Location: Tokyo, Japan
Duration: 11 hours (approx.)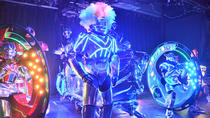 115 Reviews
Book the ticket now for the one-of-the-kind Robot Restaurant Cabaret Show in Tokyo featuring special discount! This product is featuring the matinee show ... Read more
Location: Tokyo, Japan
Duration: 90 minutes (approx.)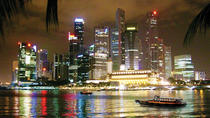 423 Reviews
Enjoy the night View of Singapore including visits to top attractions like Gardens By the Bay, Marina Bay Sands Skypark and River Cruise.
Location: Singapore, Singapore
Duration: 3 hours 30 minutes (approx.)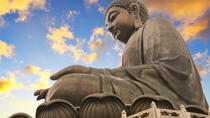 982 Reviews
Embark on a tour of Lantau Island in Hong Kong and visit the Giant Buddha Exhibition Hall at Po Lin (Precious Lotus) Monastery. On this Big Buddha tour with a ... Read more
Location: Hong Kong, Hong Kong
Duration: 8 hours (approx.)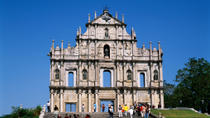 839 Reviews
Complete your visit to Hong Kong with a day trip to Macau, once the oldest European settlement in the Orient. Sit back and relax as you sail across the sea ... Read more
Location: Hong Kong, Hong Kong
Duration: 11 hours (approx.)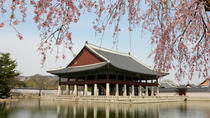 87 Reviews
Visit some of Seoul's most famous attractions during this 8.5-hour guided tour. Visit Jogye Temple, pass by The Blue House, Gyeongbok Palace, Insadong, Bukchon ... Read more
Location: Seoul, South Korea
Duration: 8 hours 30 minutes (approx.)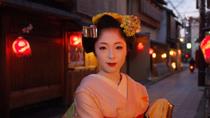 289 Reviews
Savor the beauty and charm of Kyoto on this cultural walking tour. An ancient yet elegant city, Kyoto showcases all that is refined and unique about Japanese ... Read more
Location: Kyoto, Japan
Duration: 3 hours 30 minutes (approx.)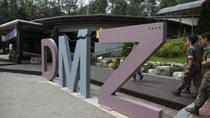 82 Reviews
Learn about Korea's divided history at the Korean Demilitarized Zone (DMZ) on a half-day tour, led by an informative guide. In the morning or afternoon, travel ... Read more
Location: Seoul, South Korea
Duration: Flexible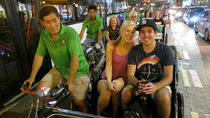 1076 Reviews
Explore Singapore's Chinatown district from every perspective on this enjoyable 4-hour evening trishaw, riverboat and walking tour. Witness the nighttime ... Read more
Location: Singapore, Singapore
Duration: 4 hours (approx.)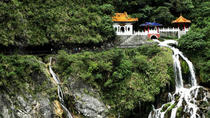 418 Reviews
See one of the seven wonders of Asia, the Taroko Gorge, on a full-day tour led by a local guide. Take a train ride on your own to Hualien from Taipei to see ... Read more
Location: Taipei, Taiwan
Duration: 13 hours (approx.)